I have found the process of therapy both as a participant and a therapist deeply meaningful.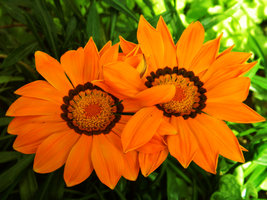 Your relationships are the most important vehicle for change and transformation. Consequently, the relationship that you and I establish becomes a significant part of the therapy process. I will work hard to create a safe and welcoming environment for you to explore your current concerns, understand what is contributing to them, and help you decide what you want for yourself. Often, this means reflecting on your past patterns in relationships, experiences and learned ways of coping, and seeing how these patterns are affecting your current situation. It is through this process of reflection and discovery that change can occur.
I feel honored and humbled to be included in the journey of others to understand themselves and make their lives more satisfying and productive. The process of human experience and discovery is both fascinating and exciting and I am committed to making a deep connection with those with whom I work.
Every person who comes to see me is unique, with different cultural and religious backgrounds, sexual orientations, personalities and needs. It is important that you be heard and understood as we work together and this is something I work very hard to achieve. Additionally, therapy is not a one-size-fits-all process, and I will work with you to ensure that the approach I use will be based on your needs and goals.
I am optimistic that change is possible for you regardless of your past experience or your present circumstances. I want you to feel that your life has great meaning and purpose and that there is opportunity for pleasure and happiness.
A licensed Clinical Social Worker, with a Doctorate in Psychology with an emphasis in Psychoanalysis, I offer individual and couples counseling for young adults, adults and elders.
I have been a practicing therapist for over 30 years and am also an instructor at the Newport Psychoanalytic Institute, where I am a Training and Supervising Analyst working with candidates for their doctoral degrees.
I invite you to come and meet me and see if you might be comfortable working with me.