My approach in working with you will be as unique as you are.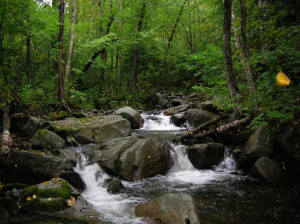 Navigating life's challenges, transitions and relationships, with yourself and others, can often be difficult. Whether you find yourself feeling anxious or sad, experiencing career or relationship issues, struggling with parenting concerns, or unsure of the next steps you want to take in your career or life, I can help.  Working together, I can guide you to better understand yourself, your feelings, motivations and behaviors, so you can make positive choices that will enable you to solve these life problems and bring you more fulfillment and joy.
While we all struggle with life's issues, people respond differently to different types of methods. Therefore, I always tailor my approach to respond to your specific desires, personality, situations, relationships, family makeup, and comfort level.
In therapy, I provide an opportunity for you to explore long-standing issues and to work through your current concerns in the safety of a supportive, non-judgmental environment. Whether you are looking for extra support through a challenging or difficult time or are ready to move in a new direction in your life, I look forward to working with you to achieve your goals.
Therapy And My Approach
The right therapy can make an enormous difference in your life and, among other things, provides you with clarity and relief.